🍊 George Morl 🍊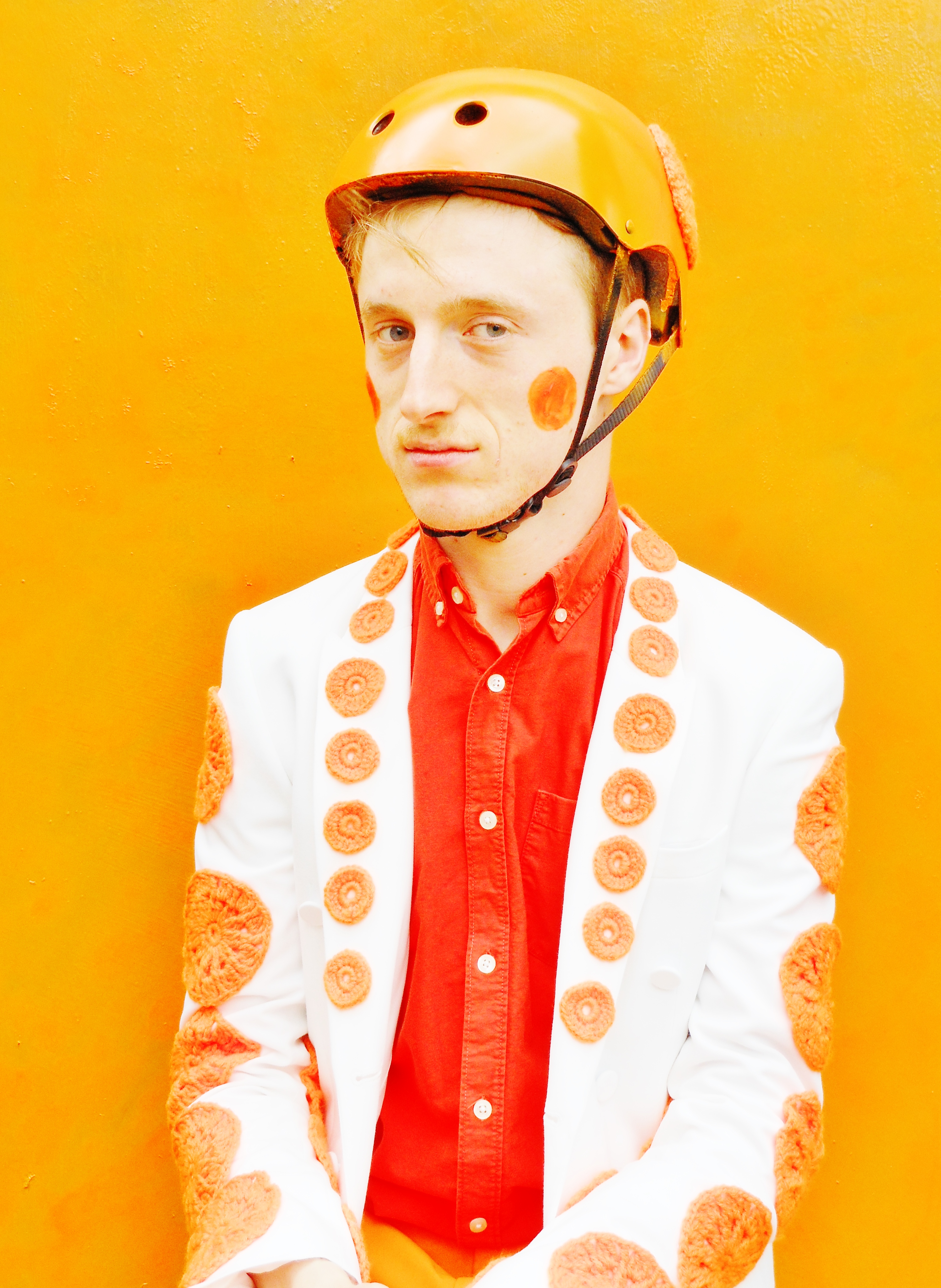 George Morl CV
︎
︎
🍊 Statement 🍊
From a queer and neurodiverse perspective, my practice explores society's navigations of affection under modernising technology, documenting our attempts in reaching human contact and emotional reverence. Research projects range from paintings, photographic installations, sculptures, poems, writings, and events which foster alternative social interactions, examining queer dialogues, social inclusion, and the remits between art and science. Utilisation of medical and technological apparatuses are key approaches to art production such as manipulated microscopic visuals exposing the realms of male exercise rituals, documentations of new-town and rural youth raves, digital coded poems reciting conversations of insecurities of gay dating app users, ornate paintings composed in body-enhancing compounds suffused with flowers chronicling the interaction of online communities and companionship via mobile apps, or sculptural landscapes on pigmented crystals attempting to create an alluring utopian vision for lonely individuals to seek solace in. Under a crescendo of imagination and evidence I seek to communicate and reveal comments about digitally-connected societies, perspectives on isolation and alienation, technology and bodies, our pursuits in beauty or hope, composing testimonies of those seeking to be understood or loved.




🍊 Bio 🍊
George Morl (B. 1994 Basildon, UK) is an artist, writer, and researcher exploring queer dialogues, social inclusion, as well as the remits between art and science. He received his BA (2013-2016), and MA in Fine Art (2016-2018) from UCA. In 2018 'Precious Boys', Southend Museums opened, combining his works with their collection, investigating how 'body-image' in digital culture is entwined with 'construction' under the representation of male bodies in art history. Others include 'Paradise Hotel', UCA, Canterbury (2016), examining perspectives of sensory processing in neurodivergent conditions through reproducing sensoriums of the hospitals; 'Platform 2016', Turner Contemporary, Margate (2016) a series of sculptures exploring male loneliness in coastal towns. Precious Boys#2, examining post-industry in relationship to male suicide toured Herbert Read Gallery, Canterbury (2016); Turner Contemporary, Margate (2016); Beecroft Gallery, Southend (2018).

Morl has won awards including Firstsite Collectors Group Award (2019), shortlisted for Jerwood Bursary (2019), UCA Vice Chancellor Prize (2016), nominated for Platform Award (2016), and selected by Turner Contemporary for 'Platform 2016'. Recipient of Darren Henley Scholarship (2016) for researching male working class identities and poverty in relation to body-image disorders. Work by Morl is held in museum and private collections.




Updated 20 February 2020
All works and text © George Morl 2020