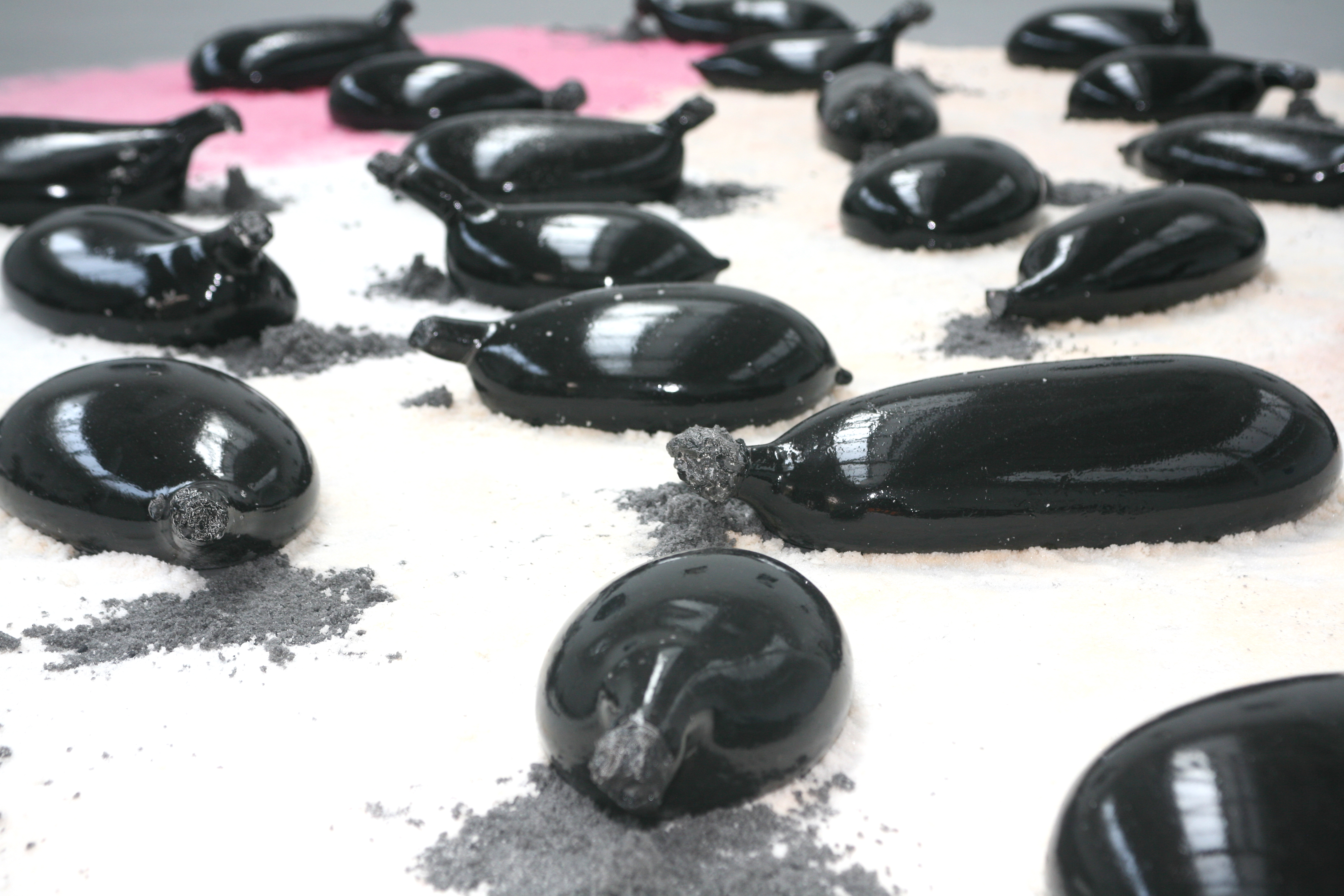 As an artist and facilitator George explores human connection under technological networks, and how bodies, perceptions of us, and language inform our engagements with environments and interfaces. They use self-portraiture, performance, photography, poetry, sound, film, drawings, paintings, sculptures, and scientific installations, as mediums to examine barriers and polarities of social exchanges within shared physical and virtual spaces. Often they use the visual vocabularly and characters embedded in cyberspace, fiction, and autobiography to converse and colloborate with communities.

Recent dialogues include paintings assessing the intersection of disability in the construction of queer spaces, establishing messaging services with autistic individuals within support centres and collaboratively producing films, constructing personas and inflitrating platforms and institutions projecting conversations around prejudices, interventions within museum collections responding to allegories of performance around masculinity, investigating relationship between steroid culture and online chatrooms restaging rituals through abstract superimposed photographs, inventing avatars which subvert and reimagine scenes in video games and art history with autonomy instead of objectification, and installations merging paintings and scientific apparatuses assessing the sensoriums within medical facilities.

Through locating and merging evidence, speculative fiction, and imagination, Morl seeks to reveal the relationship between barriers and power dynamics in these spaces, whilst attempting to affect integrative and collaborative approaches between organisations, collections, and communities. As a result, in presentation work collectively reflects on posing questions and solutions around our existence in a modernising multidimensional hyperdigital future.
+ Read More
🍊 PROGRAMME 🍊
Current, forthcoming and recent projects
30 August 2021
Morl's avatar prints to be exhibited at Turner Contemporary
31 July 2021
Morl appointed as Jerwood Newlyn Resident Artist
19 May 2021
'Symptomology of Basildon Boy' features in Colour I at Beecroft Art Gallery
19 March 2021
Infinite Beings, Morl's first short film is acquired by Southend Museums
17 February 2021
Morl to undertake research intervention exploring queer Essex dialogues across Southend Museums
🍊 RANDOM ARCHIVE WORK 🍊